Are you looking to buy wholesale boater hats and skimmer hats? If your answer is yes, great! Dynamic Asia just added a new collection of wholesale boater hats for women, men, and even kids.
Start Shopping Wholesale Boater Hats and Skimmer Hats Here
Although boater hats tend to be a men's fashion accessory in the past, they are quickly becoming more fashionable for women as well. Now you can see both women and men embracing this trend.
With the various styles, colors, and patterns offered here at Dynamic Asia, a wholesale fashion supplier in downtown, Los Angeles, you can be sure to find the right wholesale boater and skimmer hats for your store.
Here, we use the words "wholesale boater hats" and "wholesale skimmer hats" interchangeably, although sometimes skimmer hats refer to more inexpensive plastic hats.
Now let's look at some of our favorite wholesale boater hats!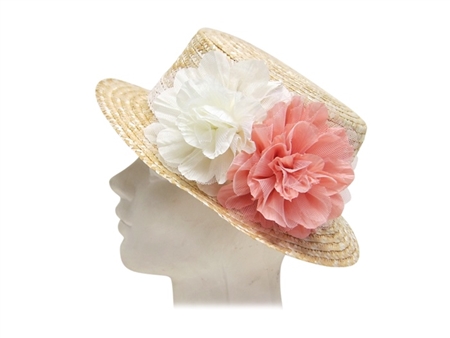 This womens straw boater hat made with 100% wheat straw has an extra feminine touch, as it is decorated with fabric flowers and a lace band.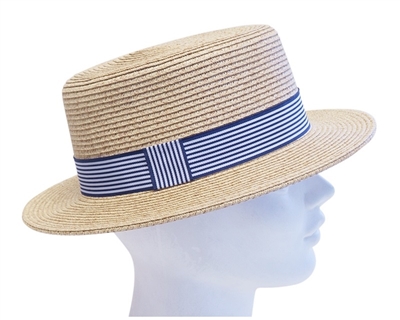 How about this classic straw boater hat with a navy and white nautical striped band? With its adjustable inner drawstring, it can fit any-sized head.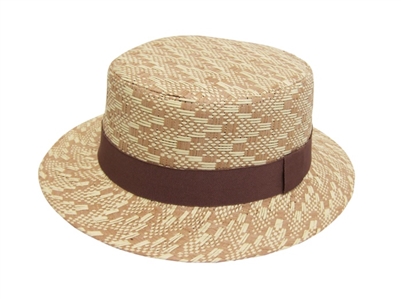 This beige straw skimmer hat with a checkered pattern is another one of our popular styles. It also comes in black and white!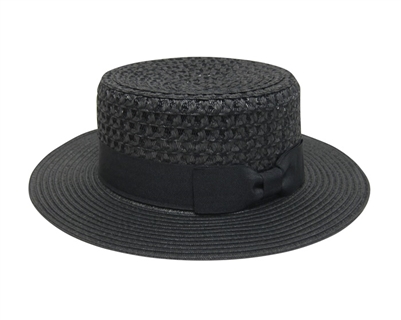 If you prefer darker colors, we think you would like this wholesale paper straw boater hat, with a peekaboo weave crown and a solid brim.
Like these styles? Click on our Wholesale Boater Hats and Skimmer Hats Collection page for more wholesale hats! And don't forget to check out our other wholesale hat collections:
As usual, please don't hesitate to contact us if you have any questions or would like assistance with your orders.
Happy Shopping!
-Team Dynamic