What does Dynamic Asia know all about?  Wholesale kids summer accessories wholesale, of course!  Now is the best time to start planning out your inventory for the upcoming season. We are one of the best wholesale kids accessories suppliers.
Wholesale Summer Hats For Kids
What makes our inventory so special? Well besides the fact that we love to make our customers happy, we also enjoy carrying a great selection of kids purses at wholesale pricing and we even love to have a great selection of wholesale kids sun hats.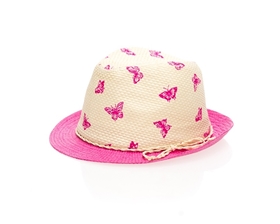 What little sweetheart is not going love this cute summer straw fedora hat? It has bright pink butterflies and is made out of 100% paper straw.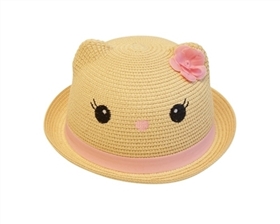 Perfect little straw hat with a matching pink flower and a grosgrain band. This one-of-a-kind hat also has a comfortable inner straw band.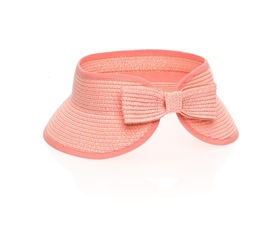 A fun summer visor for girls. The back has a straw bow and it has an adjustable Velcro back. This visor is available in several different colors.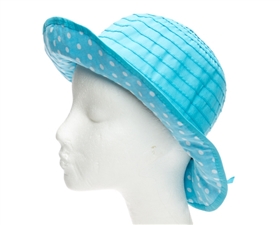 Too cute for words right? This kids ribbon crusher sun hat is available in several fun summer colors with an adjustable tie made out of 100% polyester.
When shopping for wholesale sun hats for kids, it is very important that you choose hats that provide goods and protection. Summertime especially, because children want to be outside enjoying all of the sun.
If you are thinking about adding a special type of inventory such as – wholesale kids cowboy hats for birthday parties or special occasions, that is a terrific idea. Many summer barbecues and birthdays happen at parks, the beach, or even in a family backyard. It's a great idea to add some fun kids hats at wholesale pricing.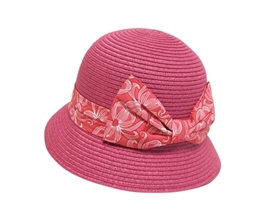 Such a beautiful color and perfect for the summer! Made out of paper braid straw, this is a fantastic summer hat for all occasions.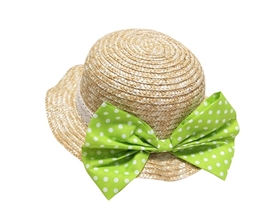 The large fabric bow is the perfect addition for this straw summer hat for girls. The hat is made out of 100% wheat straw and has an elastic chinstrap.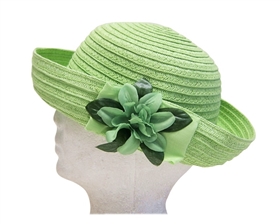 Have some fun with this cute children's roll up sun hat. It has a fabric bow/flower and is also available in five different colors.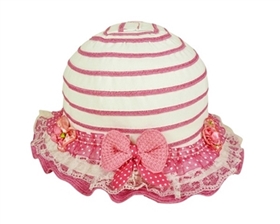 So girly and adorable – a cute little lacy polkadot ribbon hat with small flowers and bows.
Another great idea for adding inventory into your store – wholesale kids purses. Little girls love to carry around a cute little purse or in some cases other accessories. A nice selection of wholesale kids hats and wholesale kids sunglasses is the perfect addition to your showroom floor.
Dynamic Asia also has many other wholesale kids accessories as well. There is something for everyone in the family at Dynamic Asia.  It's a one stop shop for all of your wholesale inventory and we are the best wholesale hat manufacturer in the Los Angeles area. We take great pride in making sure our retail customers have a pleasant experience.
If you are new to the industry and working on selecting an inventory for your showroom, but you are not certain what items to choose, do not worry – one of our experienced representatives will be glad to assist you. Our goal is to make sure that you get what your customers will like and buy.
Summer is right around the corner, so now is the perfect time to start shopping. Our website is filled with many different items to choose from. Please do not hesitate to contact us if you would like to place an order or get more information about one of our items.
-Team Dynamic