With the summer heat upon us, you may still be shopping for straw hats wholesale. And if you're looking for some fabulous styles you're in luck! At Dynamic Asia we have many styles that are sure to be great additions to your store's selection. So let's start off by showing you some of our best sellers for wholesale straw boater hats and fedoras!
Wholesale Straw Boater Hats and Fedoras!
It's still hot outside in many parts of the country so bring out those hats! We have plenty of wholesale straw boater hats in stock that are perfect for this time of year. If you're looking for wholesale fedoras, check out this one from our Millinery Collection. It's a summer fedora hat with a hand crocheted pattern from the finest natural organic raffia straw. It has an adjustable inner drawstring and is made from 100% organic raffia straw.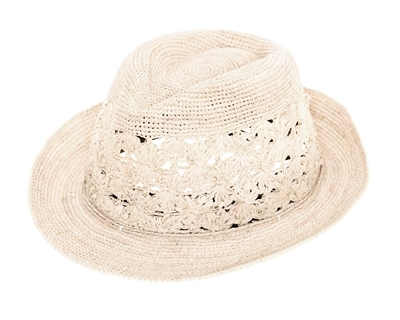 But maybe you're looking for a fedora with a bit more color. This lightweight airy fedora hat in knitted straw comes in multiple colors and is shown here in grey. It has a contemporary upturned brim with a black grosgrain band, an adjustable inner drawstring, and an elastic sweatband.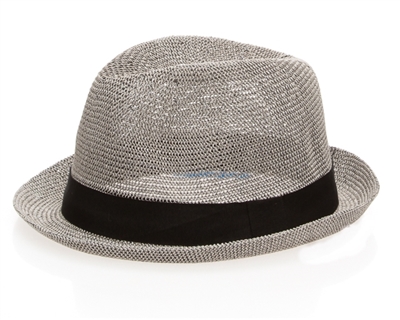 And if you're buying for kids, this adorable fedora is a must. It's decorated with a bright butterfly pattern and has a woven hemp band. It comes in one size of 54 centimeters and fits most kids.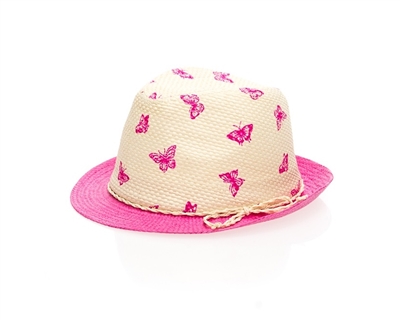 Our wholesale straw boater hats have also been a huge hit this summer. If you like more classic styles these two are some great options. The natural straw is a great match to just about any summer outfit!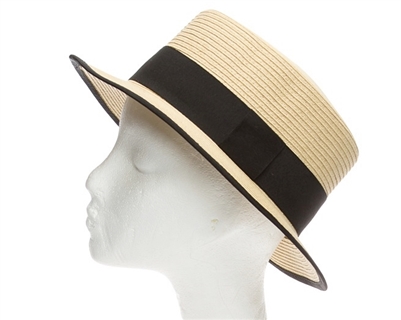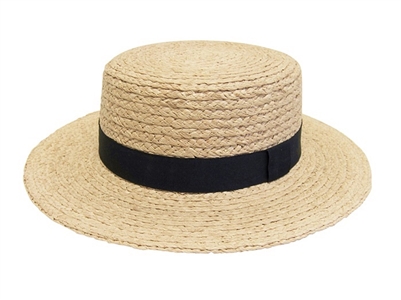 And of course, if you're looking for something a bit out of the ordinary we have boater hats wholesale styles that are just for you. This design has a lovely black and natural pattern.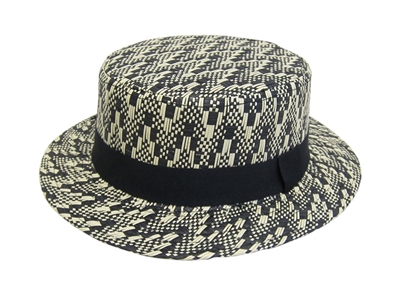 If you're ready to pick out some wholesale straw hats check out on our website, Dynamic Asia. We are a straw hat manufacturer and have a wonderful selection of wholesale derby hats and more.
All our items are in stock and ready to ship from our wholesale warehouse in Los Angeles, California. And if you have any questions about any of our items feel free to contact us through the contact page on our website.
Stay cool this summer!
– Team Dynamic