Are you a fashion retailer looking for wholesale straw hats composed of the finest straw on the market? Here at Dynamic Asia, we as straw hat manufacturers produce premium straw hats wholesale. Our millinery collection includes wholesale organic raffia straw hats, wholesale seagrass hats, sinamay hats, church hats, dress hats, upscale cowboy hats, and more. Take a peek at our wholesale premium straw hats.
If you're looking for wholesale raffia hats this ultra-fine crochet raffia straw kettle/turn-up hat might fit the bill. It also makes a great travel hat because it's completely packable.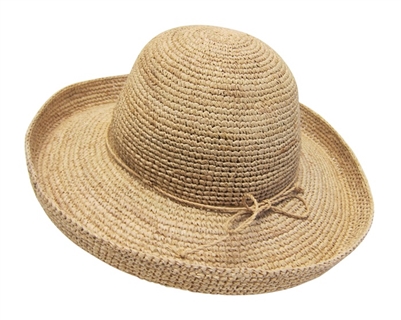 But if you're looking for wholesale straw fedora hats we have those too! This summer fedora hat is hand-crocheted from the finest natural organic raffia straw. It has a color block crown with tweed pattern and is suitable for both men and women.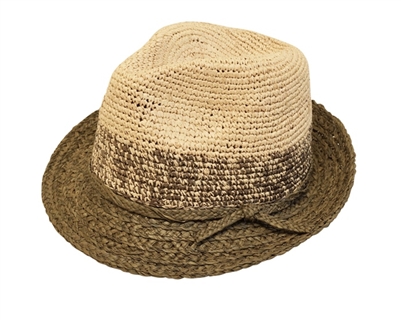 And we also have floppy straw hats wholesale. Check out these! This first one is an exquisite wide brim sun hat in very fine raffia straw. It's hand-crocheted with great attention to detail by skilled artisans. And the next one is a premium quality crocheted raffia straw sun hat with eyelets around the brim and a braided raffia band with turquoise stones.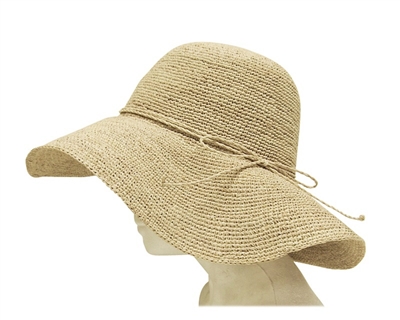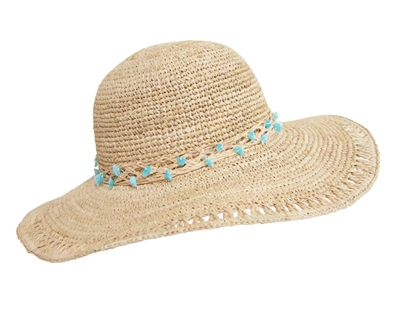 If you like the floppy style but looking for something smaller in size these might be it. This first one is a fine, hand-crocheted straw sun hats with a shapeable brim. And the second is a hand-crocheted organic raffia straw hat that is slightly floppy with a color stripe on the crown.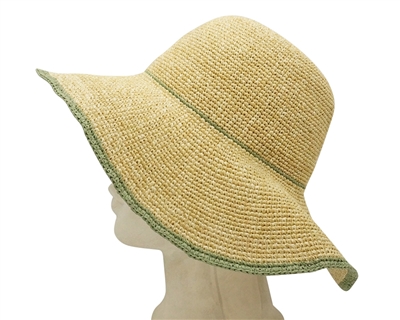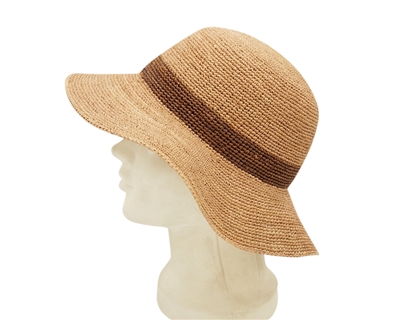 Lastly, we have a crochet raffia cowboy hat, because this isn't our first rodeo!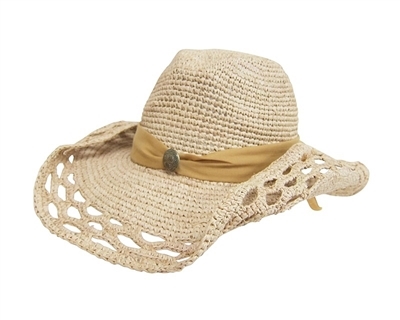 Ready to place your wholesale order for summer? Check out our wholesale resort accessories on our straw hat suppliers website, Dynamic Asia.
Our items are available now! If you have any questions about or any of our items feel free to contact us through the contact page on our website.
Keep is cool is a premium straw hat!
– Team Dynamic