Summer means lots of fun-in-the-sun. Being out in the sunlight helps to provide the Vitamin D that our bodies need to operate properly and to improve our overall mood. However, being out in the sun for long periods of time without adequate protection for our skin can actually be harmful.
One of the best ways to protect your face from the damaging UV rays is by wearing a UV protective sun hat, also called UPF hats. You can stock your shop with these UV hats wholesale by visiting this section of our website:
 Wholesale Sun Protection Hats Online
Prolonged exposure to UV rays over an extended period can lead to skin-damaging sunburns, aging/wrinkles, and even skin cancer. Dynamic Asia has a large selection of women's summer headwear that is comfortable, portable, stylish and protective. Check out our picks from this awesome collection of wholesale UV hats.
First up, this handwoven paper straw and ribbon sun hat in criss-cross weave pattern. It provides shade in style with it's 4″ brim. This boho inspired style also comes in black, for a more sophisticated look.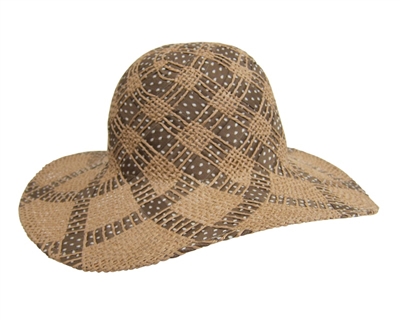 This is a take-everywhere-you-go hat! Stylish, functional and versatile hat with 5″ brim for ample shade. We love the wide brim paper braid and color block design.  This style comes in two heathered color ways, is completely pack-able, and offers UPF50+.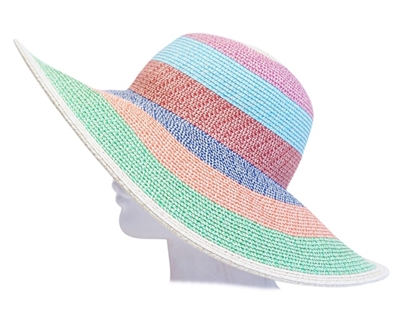 This women's sun hat features a rustic stripe pattern that can add a chic twist to any summer wardrobe. With a brim of 5″, this wide brim sun hat in knitted paper straw with ombre design also provides excellent sun protection in two more color options.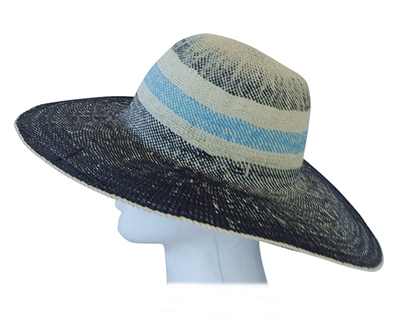 If you want to buy wholesale UV hats in larger quantities, we also have a new website for high volume wholesale retailers.
If you have any questions about any of our UPF hats wholesale or other wholesale fashion accessories, please let us know.
Stay Fashionable,
-Team Dynamic