With spring and summer just a few months away it's time to start thinking about womens wholesale sun visor hats and sun hats. It's never too soon to start your search for the perfect bulk summer sun visors so you can score some awesome deals and get the best selection. At Dynamic Asia we have you covered, literally, for summer. So here are some of our best women's wholesale sun visors.
Shop Womens Wholesale Sun Visors from D/N/M/C
Go big, or go home with this oversized roll-up straw sun visor. If you're looking for large wholesale visors for women, this one is perfect. It also easily rolls up for travel. And is a great buy if you're looking for bulk sun hats.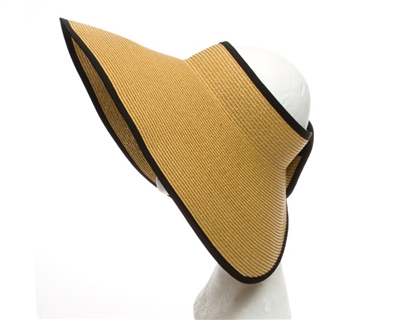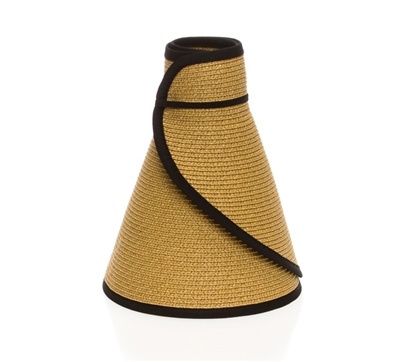 Another roll-up style is this nautical navy striped straw sun visor with oversized bow. Whether you're on the boat or hanging at the beach, this wholesale women's hat summer style is great!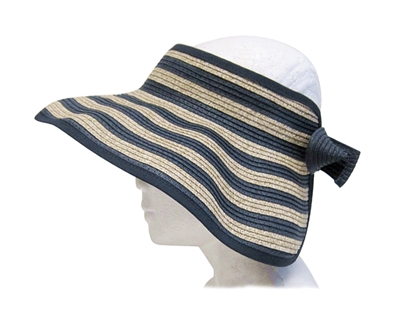 And if you're looking for something a bit smaller in brim size and darker in color we have this fashion sun visor made of paper straw with a soft padded band. And this straw sun visor with tweed color brim and faux suede string tie with small gold cube charms. It has a comfort sweatband and adjustable velcro closure. These make a great addition to your sun visors wholesale order.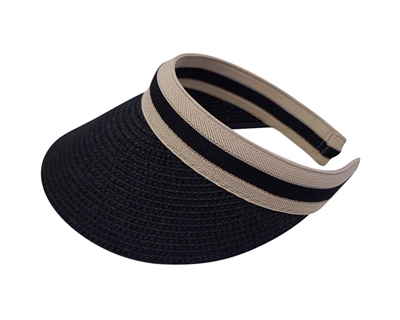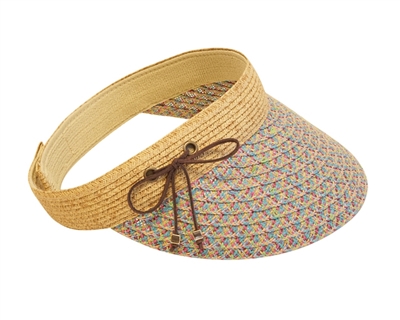 Alternatively, if you're looking for facesavers we have those too! This facesaver hat with open back is made of sturdy paper braid with a grosgrain band and edge in contrasting color. It has amazing UPF 50+ sun protection.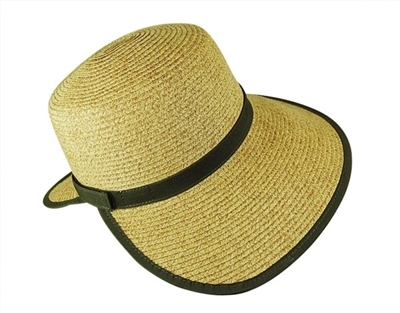 Last, but certainly not least, if you're looking for a cross between a classic sun visor and a facesaver this roll-up sun visor made of paper braid, with cross-braid detail across brim is perfect!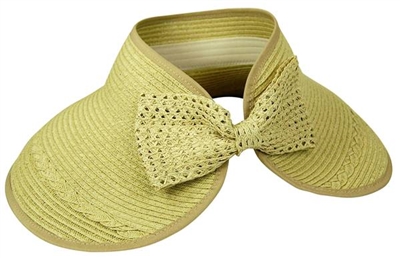 Want to see more wholesale straw visors? Check out more wholesale womens hat for summer on our website, Dynamic Asia.
If you have any questions about our sun hats wholesale or any of our items feel free to contact us through the contact page on our website.
Stay classy in a sun visor!
– Team Dynamic