Floppy hats are THE hat of the summer. They look great with maxi dresses, shorts, even swimsuits. Plus they have wider brims that provide excellent sun protection. At Dynamic Asia we have a wide variety of wholesale floppy straw beach hats that are the perfect addition for your retail store. So let's start off by showing you just some of the wholesale floppy hats we currently have in stock.
Shop Wholesale Floppy Beach Hats!
If you're looking for great wholesale floppy hat blanks, this style is not to be missed. It's a hand woven, natural raffia straw hat with fringe edge. It has an adjustable inner drawstring to ensure a great fit and with its 4.5-inch brim is provides great sun protection. And it has UPF 50+ sun protection! This hat is perfect for anyone who customizes hats or just need a style that more minimalistic.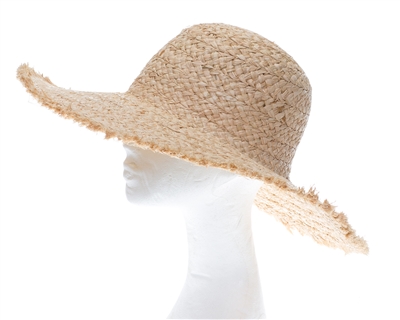 Alternatively, if you need a straw sun hat with a smaller brim, we have those too!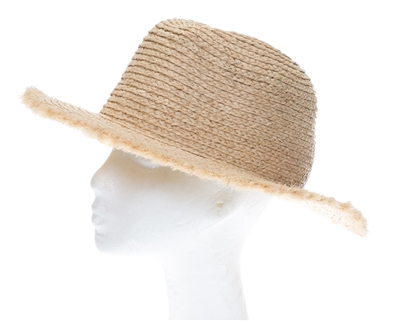 And if minimalism isn't your thing we also have a variety of hats that are a bit more decorative. Check out this white floppy straw hat with a black grosgrain band and pom-poms dangling from the brim. It also has UPF 50+ protection and is made from 100% Paper Straw. This style is extra stylish with its 5-inch brim.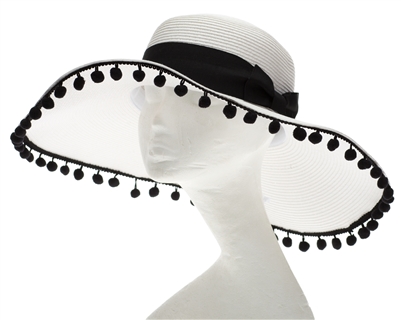 Now we're not going to stop at just 5 inches. We also have these styles that have a 6-inch brim! These glamorous straw floppy hats with black lace band and tassels have an adjustable inner drawstring and they also have UPF 50+ protection.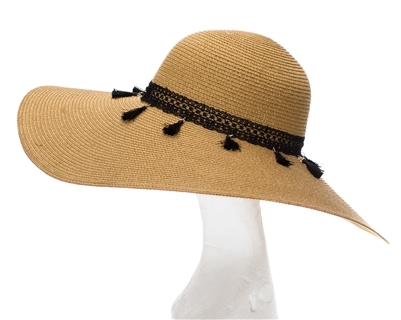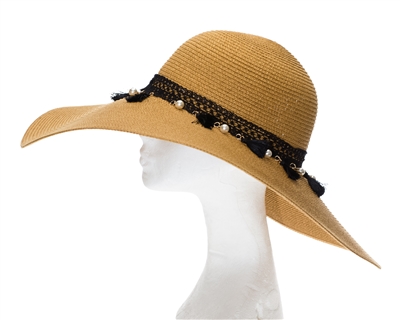 And for the extra fabulous, we also have a wholesale floppy hat style with an 8-inch brim!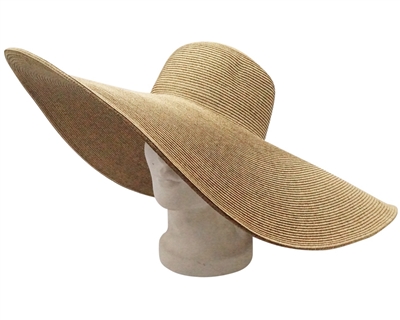 Are you ready to shop wholesale floppy straw hats? Check out on our website, Dynamic Asia.
If you have any questions about any of our wholesale items feel free to contact us through the contact page on our website.
Stay beautiful in a floppy hat this summer!
– Team Dynamic