It's time to officially start looking for wholesale hats with free shipping! It may seem overwhelming, because our inventory has so many different styles to choose from, but here at Dynamic Asia, we strive for excellence!
We are a premier wholesale hat company in Los Angeles with an excellent reputation. We aim for the best customer service, but we also want our hats to be fashionable and trendy.
All of our wholesale fashion hats are in demand, but we always are ready to fulfill any order that our retailers may need. If you are starting to purchase fashion hats at wholesale pricing, then you are in the right place.
Wholesale Women's Bulk Sun Hats
We also have several different types of wholesale women's hats that are available.
Getting a good deal in bulk sun hats is never going to be a problem with Dynamic Asia. We will make sure that you get excellent customer service, but we also can answer any of your questions.
Let's take a look at a few of our wholesale hats that have free shipping available!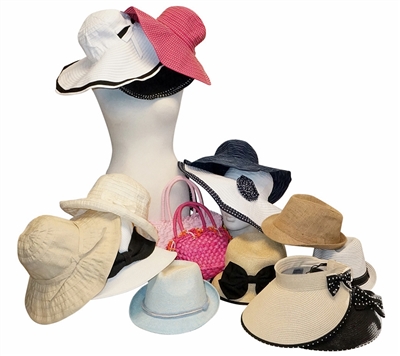 The perfect assortment of sun hats and crushable wide brim hats that are perfect for the summer of 2017.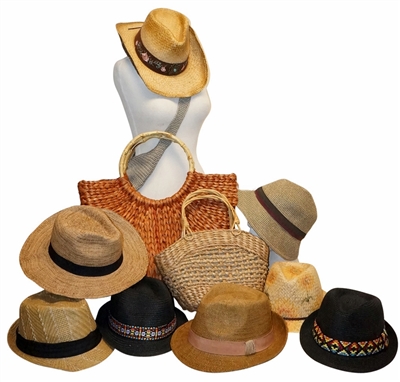 It just doesn't get better than this – an assortment of high quality straw hats and handbags at wholesale pricing.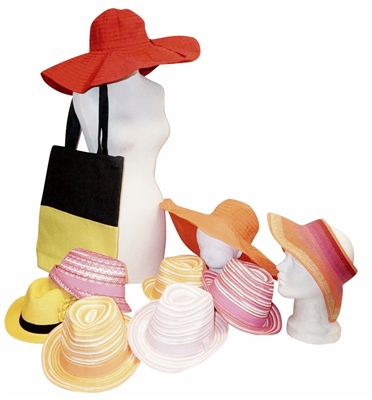 Add some bright colors into your store! This special offer includes: six fedora hats, two wide brim hats, one sun visor, and one straw handbag.
Talk about some great-looking wholesale hats right? We are very proud of our merchandise and we know that you will be too!
Please take the time to check out our website and contact us if you have any questions or you would like to place an order. We would love to help you out.